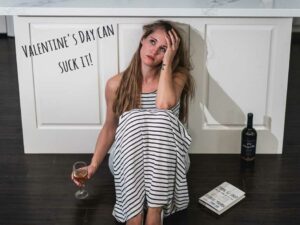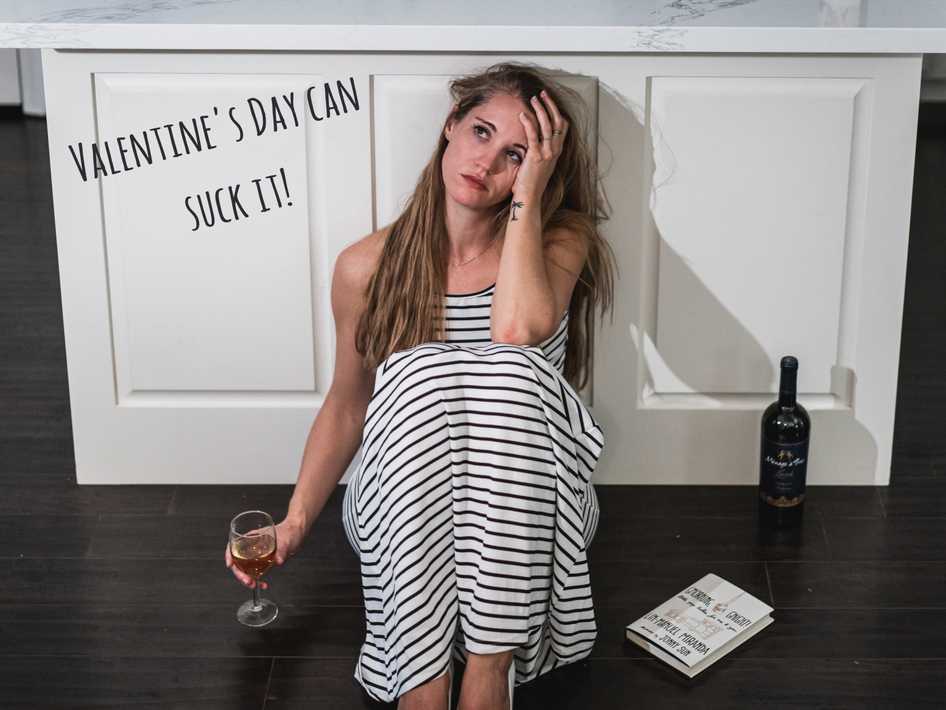 First of all, let's redefine what Valentines Day means to YOU. It originated as a Christian feast day honoring the Christian martyr, Saint Valentine. In modern day tradition, it's a day for lovers to express their affection for one another through cards and gifts. In kindergarten, it was a way to send an anonymous and cheesy Valentine's greeting to that classmate you were crushing on and commercially, it's a day to encourage millions of dollars in sales around the world.
The point is, the meaning of Valentine's day and how we celebrate it, has changed over the years, which means you can choose to celebrate Valentine's day how YOU wish. It doesn't have to be about romantic love. It can be about honoring the love you share with family, friends, colleagues and even spreading the love to total strangers.
With that being said, here are some ways to make the modern day version of Valentine's day more joyful…
Take yourself on a date
When is the last time you showed yourself a little appreciation? Why not pamper yourself by making it a day full of all the things you love. Start off by making a list of all your favorite things. Once you have that list, pick a few items on it and design the perfect day for YOU. Maybe it's sleeping in, making yourself an amazing brunch, going on a beautiful hike, getting a massage after your hike, treating yourself to your favorite takeout dinner and then ending the night curled up in bed while watching your favorite movie, or show. Don't wait for someone else to show you love, show yourself some love. This new tradition will have you looking forward to Valentine's day in no time.
Good friends are forever
Choose to show love and appreciation for your friends. The people who have been there for you through thick and thin, who have laughed with you, learned with you, traveled with you and picked you up off the floor when you were laying in a puddle of your own tears after your last breakup. They deserve appreciation and we often forget to tell our tribe what they really mean to us. You must be thinking, "It's obvious isn't it"? Well, the truth is, it isn't always. Plus getting an appreciation text from your bestie, a card in the mail, or them taking you out for a day of adventure, is the best surprise ever!
A family get together
There are plenty of people who don't celebrate Valentine's day in the traditional sense, so why not start your own family tradition on that day? There's a reason why lots of people look forward to those thanksgiving dinners and Christmas get togethers. Make this just another excuse to get your entire family in one place to celebrate and make new memories. Maybe you play a game that will deepen your connection like the one from the brilliant relationship and sexuality expert, Esther Perel called, 'Where Should We Begin, A Game Of Stories', or you could challenge every family member to do something loving for someone outside of your family circle that day and then share stories about what they did, how it felt for them and how it was received. These are just a couple ideas, but don't be afraid to create your own family tradition, or try a new one each year.
Send love to a complete stranger (acts of kindness)
Have you ever experienced a random act of kindness, or paying something forward? It can be one of the best feelings in the world when a random stranger does something nice for you, for no reason at all. It also feels amazing to be on the other end of that. Make Valentine's day a random act of kindness day, whether it's giving a stranger a compliment, paying for the coffee order of the car behind you in the drive-thru, or helping an elderly person carry their groceries home, make it your mission to make people smile that day. I predict that after witnessing the reaction of your kindness, you'll want to do it all the time.
Self Love
I can feel you rolling your eyes about the idea of self love and although the term is used a lot now a days, it is hugely important. This is not just doing something nice for yourself. This is learning how to truly accept and love yourself for who you used to be, who you are today and who you will one day become. This is an ongoing lifetime practice for some, but here's a few ways to get you started…
Care less about what others think and instead figure out what makes you truly happy
Don't compare yourself to others. Everyone has their own story, experiences, successes and failures…the path they're on, isn't wide enough for the both of you
Live intentionally
Don't be afraid to cleanse your life of toxic people and relationships. Instead surround yourself with people who set your soul on fire
Appreciate your body for everything it does for you on daily basis
Feel your emotions as fully and as often as possible
Trust your gut/intuition
Set healthy boundaries in your life
Learn and grow from your mistakes instead of beating yourself up for them
Be mindful of your thoughts. Our inner critic can sometimes bring us down
Every once and a while show yourself some gratitude for getting you through life's obstacles and arriving to where you are today
Singles Events
Do you know how many events there are around Valentines day, specifically for singles? A ton! Most large cities have websites, magazines, news papers and social media pages dedicated to what's going on in that particular city. Don't stay home only to get the Valentine's day blues. Take action of your love life and join one, or multiple events geared towards singles. You may meet a new friend, an activity partner, or your future romantic partner, which means that next year, you'll be celebrating Valentines day in a very different way.
Say goodbye to Feb 14th
Stop waiting for that one day of the year to show your affection. February 14th is just another day on the calendar. Instead make a conscious effort to show more love in your everyday life. Whether that's being more verbal about your feelings when it comes to friends and family, sending your loved ones random gifts throughout the year, or elevating your romance game when it comes to dating. Throughout the year, read lots of books, listen to podcasts and open yourself up to learning new things about love and relationships. When you meet the right one, they'll thank you for it.
I hope this blog has helped you to see Valentine's Day in a new light. Whether you choose to celebrate it using one of the ideas above, or not, I hope it turns out to be just what you need at this stage and phase of your life.
Love is Contagious, spread that shit everywhere!!!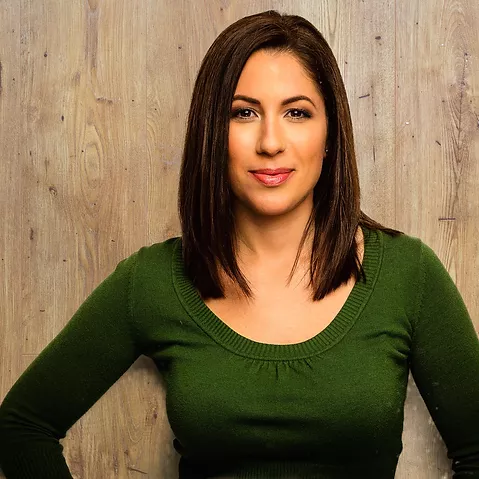 Author: Shantelle Canzanese, Dating Coach at date-struck.com
If you need help perfecting your dating profile, or would like to work with a professional dating coach one-on-one, learn more about working with Shantelle and her services at date-struck.com